"What the caterpillar calls the end of the world, the Master calls a butterfly."
R. Bach, Illusions
Often, we invest way more time, energy, and resources in the purchase of a new home or vehicle than we do in our careers, our lives, our selves ... until there's a crisis. We propose that each of us has the innate potential to achieve the same level of wellness without the crisis ... our approach is proactive, holistic, and preventive. Carol and I have travelled very different paths, both of us accumulating a wealth of experience and resources to share with the people that we support in reinventing their lives and careers. These practices include traditional career-life coaching models such as career and personal assessments which are complemented by yogic philosophy, mindfulness and meditative techniques, energy and breathe work. We welcome the opportunity to introduce you and / or your organization to ways to tap into your greater potential.
W.P. Consulting & Associates is a Comprehensive Career Development and Career Transition Management Service, focused on providing clients with the resources, connections, and opportunities that contribute to a more fulfilling and rewarding career. Our holistic approach takes the whole person into consideration allowing for work/life integration.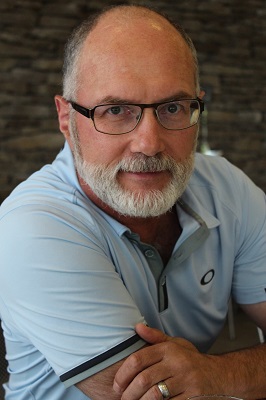 Wayne Pagani has over 25 years in career and employment services, after a 14 year career in the transport industry. He is an twelve-time recipient of the prestigious Award of Excellence from CPC and in 2010, he was the recipient of the Canadian Career Leader Award. His contributions to the career development field have been recognized across North America including a 2011 Career Management Alliance Mentor Award honouring those individuals who have guided others in tradecraft, entrepreneurship, and community building.
Wayne's work has been published in Best Canadian Resumes (2nd Edition), Best Canadian Cover Letters, and No Canadian Experience, Eh? Positioned at the forefront of Canada's capital, he has also been interviewed as a career expert for the Globe and Mail and featured in the Ottawa Business Journal, and the Nepean Weekender.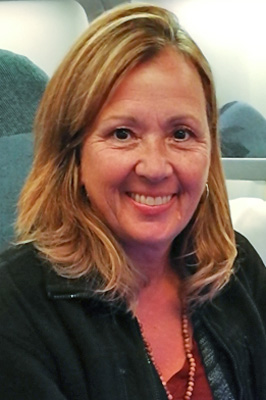 Carol Brochu is a life-long learner who has amassed a wealth of experience and knowledge about how to best help people embrace their human-ness. During her 30+ year career in human resources in the airline industry and federal government, Carol has trained in many aspects of business and project management focused on employee relations and corporate wellness. She is also a Six Sigma Green belt, Certified Yoga Instructor, Reiki Master, and Mindfulness Facilitator. This is complemented by a unique personal and spiritual development journey that has included studies in various forms of humanities, psychology, energy work, martial arts, and self-care disciplines. As a result, Carol not only understands the best way to get people to support the mandate of their business, but people respond to her infectious ability to allow them to explore and be their authentic selves as individuals. She is a voice for compassion and mindful engagement in heartfelt service in her workplace and community as well as with her clients.
Services
Career & Business Exploration
Career Assessment & Identification
Personal Branding & Self Marketing
Value Proposition & Branding for Businesses
Resume & Portfolio Writing
Job Search & Career Transition Strategies
Interview Preparation & Simulations
Social Media & Online Networking
Workshops & Seminars
Labour Market Research & Reports
Outplacement & Internal Career Development Services
Comprehensive Career Transition Management
Services
Personal Growth & Wellness 
Yoga & Meditation Classes
Mindfulness Training
Energy & Body Work
Breath Work & Exercises
Positive Psychology
Conscious Communication
We're looking to partner with like-minded businesses and organizations in the realm of career development and personal growth.
Here are our Values:
To treat each individual with respect and professionalism.
To recognize that each individual has a unique perspective and career path.
To go beyond the call of duty to inform people of the best options in order to access services to address their needs.
Connect with us by clicking on any of the social media icons displayed at the top.