Partners & Collaborators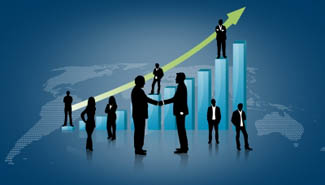 We're looking to partner with like-minded businesses and organizations in the realm of career development and personal growth.
Here are our Values:
To treat each individual with respect and professionalism.
To recognize that each individual has a unique perspective and career path.
To go beyond the call of duty to inform people of the best options in order to access services to address their needs.
Learn more about us or connect with Wayne by clicking on any of the social media icons displayed on the right.
Meet some of our current partners in the fields of Career, Personal and Business Development Services.
"Wayne is a true leader in every sense of the word. He brings to his work integrity, focus and clear directives. He leads by example. His clients benefit from his patience, knowledge and understanding. Wayne is warm, inviting and a true Networking Guru."

Maureen McCann – owner Promotion Career Solutions
"Partnership" image courtesy of jannoon028 / FreeDigitalPhotos.net