Job Search Services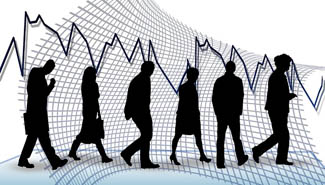 With certifications in Career Strategy, Interview Strategy, Resume Strategy, and Visual CV Creation, we can support you through all phases of your career development and job search!
Job Search Strategy
Only a fraction of available positions are advertised, so spending the majority of your time searching online job boards and reading the classifieds in  your local newspaper is not the best use of your time. We can help you develop strategies to connect directly with the decision-makers in your industry and tap into the hidden job market.
Resume & Portfolio Packages
In addition to resumes, we create:
Cover Letters
Reference Pages
Thank-You Letters
LinkedIn Profiles
Narrative Biographies
Key Initiatives
Recruiter Letters
Networking Letters
Marketing Presentations
Business Cards
Visual CVs
All documents include your distinct personal brand to give you an edge over your competition.
"Do Your Own Resume" Support
Proofreading and editing your resume and other career documents
Help with Microsoft Word
Integrating Social Media in an Effective Job Search
Social media, when used effectively, is an excellent tool for expanding your network and maintaining connections with your existing contacts. However, some job seekers have found themselves out of the running for a great position because of something posted by them or about them on a social media site. Let us help you leverage the power of LinkedIn and other social networks to optimize your online presence.
View some samples of our work, then contact us today to learn how we can help you!
 "Wayne is an expert in career transition, the consummate professional and the very definition of integrity, leadership and creativity. I had the pleasure of having Wayne as my career consultant where his expertise, personable approach and positivity assisted in navigating me through my employment search. Wayne comes prepared and equipped with an arsenal of tools designed to maximize results in all aspects of the employment search and ultimately landing your desired position. He is passionate about meeting and connecting people with people, resources and opportunities. Wayne is a very motivating and inspiring professional."

Angelo Da Silva – was Wayne's client