Archive for Career Strategy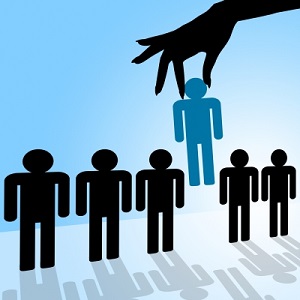 One sure fire way to increase your success is to ensure YOU stand out from the competition by building an effective "brand identity" or "core message" that stays consistent across all of your "marketing" tools and materials – business cards, resume, website, promotional materials, bio, elevator speech and social and networking media profile.  So how do you do this?
Start With a Strategy
As we know, many people in the same industry or field share common education credentials and have similar skills.  In order to differentiate yourself, the goal is to showcase your value – the benefit that you bring to your company or client – creating a unique selling proposition that sets you apart from the competition.  Consider what is unique about you ~ in how you approach to your work, your soft skills or great ideas you may have.  These things make up your core message and the content of your calling card.
Your Calling C.A.R.D.
Your calling card contains the primary message of your brand identity – what you want potential employers or clients to "know you as" or associate you with.  Your calling card is based around 4 primary things:
Consistency: Create a coherent personal brand voice and tone across all of your marketing/branding tools.  For example, the tag line on your resume should also be in your LinkedIn profile, your business cards, etc…  In this way, people become clear about who you are, what you do and what you offer.
Authenticity: Be yourself.  It is easy when creating branding materials to follow a script or a template but at the end of the day, YOU have to shine through.  What you share needs to be in your "voice" and reflect your style.
Relevance: Design your branding on insight ~ insight into who you are and what you deliver, and insight into how you can support your target company, employer or client in successfully reaching their goals.  In this way, your brand is relevant to their needs.
Differentiation: Create an impactful and unique visual presence with interesting content.  Try to be creative with your words, staying away from those words that are generally overused by the general populace.  Consider a style that is unique, perhaps putting your LinkedIn profile in 1st person language instead of 3rd.  Think outside of the box with your design and images – try and locate that picture, logo or style that says 1000 words about who you are, (the exception being your resume for on-line applications which needs to meet specific criteria to be scanned properly).  Below are some questions to help you create your core message:
What sort of lifestyle would you like to design?  What does your ideal life 5 years from now look like?
What are your interests and values?  What are you interested in doing and what skills are you interested in implementing.  How do these support the values or lifestyle that you want to create?
What are your strengths and aptitudes?  What are you naturally good at and what strengths have you developed over your career that you enjoy using?
What is your professional style?  Do you enjoy working for large corporations, new start-ups or something in between?
What is your personal style?  Do you prefer a suit and tie every day or casual business wear?  Are you a laid back communicator or very formal?  Are you a conformist or creative?
What is your mission?  What sort of work do you want to do and what kind of impact and legacy do you want to create?
What have you done?  What are some of the accomplishments that you are most proud of?
What do you want to deliver?  What are you most excited about bringing to an organization?
What actions and attributes do you want to most be identified with?
Answering these questions will give you a good start in clarifying your core message and creating your personal brand.  That said, please remember that any of your marketing materials and tools are "living" and over time will evolve and be fine-tuned – ensuring that you continually sharpen your branding strategy.  Most of all, have fun!
Lysa Appleton is a career strategist located in Nova Scotia and is passionate about supporting people to love their work and create successful and satisfying careers. Connect with her on Facebook, LinkedIn or her website.
Illustration courtesy of Stuart Miles / FreeDigitalPhotos.net