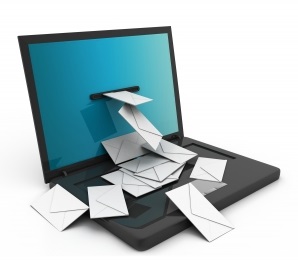 We are all seeing an increase in SPAM messaging online, on LinkedIn and other applications. Most of these are flagrantly done as a way to solicit sales. However, some are inadvertent, including people who are innocently but desperately job searching, which is how it comes across – desperate, when done ineffectively. Well meaning and no malice intended but just not aware of the message they are sending.
This past month, as many of us do, I received a blind invitation on LinkedIn to connect with someone who for all accounts appeared to be what I consider a good new contact based on his contacts who know me and his background which would suggest that he may be a potential prospect for business as well. At the very least, people will sometimes connect and then ask specific questions about how to more effectively conduct their career transition.
However, within less than 24 hours I received the following:
My name is —–  and I am looking for a position as (Title) job opportunity in the field of building construction. Please find attached my cover letter and resume for your kind consideration. Thank you in advance for your time and assistance.
Well, I had only just accepted his invitation in the last 24 hours at this point, knew nothing about him really other than what his LinkedIn Profile tells me. After replying to this individual, it prompted me to think about all the job seekers who engage in a similar fashion when networking to share the following which I suggest to consider as an alternative approach to using LinkedIn and networking with new contacts, online and offline.
Random messaging is not a very good approach to connecting with potential opportunities; in fact it will be frowned upon by many employers. It may even lead to people deleting you from their contact list on LinkedIn or reporting your message as Spam.
First, before sending a resume, research the firms that you plan to contact and customize your documents to meet their needs — once you are sure that they have a need for someone with your skills and experience. Make sure that they know why you are sending them your documents and even better that they anticipate receiving them. Possibly an introductory or networking letter would help in this regard. Then be sure to get a clear understanding of the best way to approach that firm and what the appropriate protocol might be to get you and your documents in front of a decision maker. Blindly asking for a job when you don't even know what they need or asking someone you have just connected with to keep an eye out for you, will not get you the results you are seeking.
Second, if your intent is simply to ask your network to keep an eye out for opportunities that fit your background, then I suggest that you start by first building a relationship with them. LinkedIn is a great place to network and get to know people better. Then at some point, you might ask them for introductions to key contacts that can help in your search BUT only once they get to know you and what you have to offer.
Third, a more effective way to get noticed on LinkedIn and maintain a connection with potential target audiences is to first create a strong, keyword rich LinkedIn profile. This will help you get found in searches and queries by those seeking professionals like you. Then stay active on LinkedIn, post regular status updates, share information that illustrates you as a subject matter expert in your field, and participate in group discussions where people in your industry are gathered.
Last but not least, consider leveraging resources that are offered by LinkedIn for job seekers to help you use this application and maximize your efforts.
As I said in my reply to this individual, I share this with you because of the nature of my business where I help clients develop strong job search and career development strategies. In fact, had I been interested, I was not even able to open his resume because the Virus Scan blocked it.
SO if you are sending random messages through social media hoping that someone will find your next career opportunity for you, as comedian Bob Newhart would say: "STOP IT!" and use your time more effectively by not wasting other people's time. Go about your networking and job search strategically but also respectfully. As a result you'll receive the same in return and you'll be pleasantly surprised by how many people actually want to help if you give them a chance to actually get to know you first.
Illustration courtesy of ddpavumba / FreeDigitalPhotos.net