Careers & Life Style – do you know what you want?
By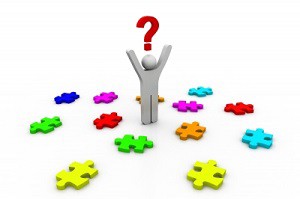 Many job seekers that I meet are often so focused on just getting a J.O.B. (Justifiable Occupation or Business), that they've never really given thought to what it is they really want and the impact on the quality of life they intend to live.
Stephen Covey's approach to setting goals was to proceed with the end in mind and that's an approach that I like to take when starting with clients in their career transition. By gaining a better understanding of what their vision is for themselves and their families, we have clarity about the journey they are about to embark on. For some, this is the first time they've been asked to consider this as part of their career decision making process.
SO if you haven't already done so, before you scramble to apply to anything that moves – likely on the Internet – do yourself a favour and take some time to evaluate what you really want. Think about the lifestyle you want, the conditions of employment, and the vision you have for where you'd like to be as you develop your career.
Be sure to decipher your wants from your needs as you create your own personalized vision. Here's a short list with a few of the traditional items, to get you started:
Personal life / Life Style:
Values, Interests, and Priorities
Work-life balance
Health – Body, Mind, Spirit
Impact on the family
Access to services for family
Recreation and sport
Other(s):
Evaluation:
Company Criteria:
Company Culture
Reputation
Size
Scope
Growth
Stability
Internal opportunity
Policies
Structure
Location
Unionized / Non-unionized
Other(s):
Evaluation:
Employment Opportunity:
Compatibility with criteria and values
Compatibility with qualifications
Role
Level
Responsibilities
People
Work environment
Eco Systems
Flex hours
Remote / work from home
Challenges, issues
Training and development
Possibilities for advancement
Stepping stone to future opportunity
Travel
Other(s):
Evaluation:
Compensation:
Salary
Bonus: %, fixed, discretionary
Vacation
Stock options
Retirement plan
Life insurance
Benefits
Medical, eye care, dental, others insurance
Disability: short and long-term
Profit-sharing
Reimbursement of education and development expenses
Car allowance, expense account
Cell phone, wireless equipment, computer, membership in a club/other services
Conditions/severance pay
Career Transition service
EAP and other programs
Restrictive/confidentiality clauses
Other(s):
Evaluation:
Industry / Sector Specific:
Government / Private / Not-for Profit / Other
Current/potential condition
Industry associations
Industry perks
Projected trends for the future
Competition
Challenges
Restrictions
Evaluation:
Likely there won't be a 100% fit with your conditions and criteria, however, you will have a better understanding of how well the market can fulfill your wants and needs. By doing so, you also set yourself up to be able to make an informed decision when an offer does come, as you can more accurately assess in advance what you're ready to give up and what you must have to make this a decision that you won't regret.
Illustration courtesy of Renjith Krishnan / FreeDigitalPhotos.net