Summer's Come and Gone – Now What?
By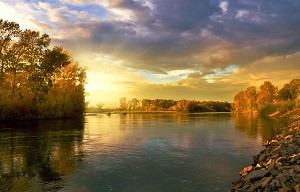 As June arrived with the promise of a summer filled with sun and fun filled adventures, many job seekers may have put their job search in low gear. "Why not?" you thought, "it's summer and we all know that no one hires in the summer, so why not take a break and come back to it in September?"
Well, for one thing September is a peak hiring period, but to be a candidate you already need to be in the pool. And what about the networking opportunities that summer provides? Nothing like outdoor networking meetings on a warm sunny day!
Now September has arrived and you've lost momentum. What to do?
All is not lost. Here are five tips to reignite your career transition:
1.   Organize Your Time
Chunk out where you'll spend time each day. Create your own personal critical path with a plan. What activities will you engage in each day as you go back to the drawing board:
% Self-Assessments:
% Labour Market Research:
% Networking:
% Direct Application:
% Cold Calling:
% Information Interviews:
% Online & Social Media:
% Search Engines:
% Classifieds & Ads:
% Recruiters:
Other Activities to achieve objectives:
2.   Get Out – Get Active.
Don't become chained to your computer. Think about and plan where you will spend your time each day:
Information Meeting / Interviews – start with people you know and build from there
Business Meetings – Chambers of Commerce host breakfast and lunches
Networking Groups – Meet Up and Event Brite can be good places to start
Employer Presentations – seek out places where potential employers are active
Career Fairs – with the end of summer more events will start taking place
Employment Centres – consult your local support services to find out how they can help
Job Search Clubs – many local libraries and other community services host these events
Personal Boards – connect with other job seekers and create your own triads or support system
Skill Development – participate in some form of skills development engaged with others
Volunteer – in your community, industry associations, or targeted businesses
3.   Market Research
Start looking for those organizations with a need that fits your value proposition.
Gain a better understanding of what employers want and need. What challenges are they dealing with that you can help resolve? Sometimes these can be issues faced by an entire industry, while others may be unique to that organization. Consider how your experience, talent, skills, and knowledge can help to address these problems.
4.   Develop a Targeted Job Search.
Create a targeted approach to your search by starting to track all (and I mean all) potential consumers of your services. Use all resources at your disposal from online sites, to industry associations and local business groups. Include business journals that cover the geographical area that you're targeting. Keep track by developing a list of all the potentials (the list can exhaustive) in Excel or a database. Jibber Jobber can be an excellent tool to help you with your target list and with tracking all this activity.
5.   Keep Records
In addition to your tracking systems, pay attention and start to take note of what develops for you each day. What and who are showing up in your life? What are you learning about yourself, the job market, business needs, job search tricks and techniques, and most importantly your targeted employers? A daily journal or idea pad can be useful in this regard.
Find ways to stay motivated and connected to your job search every day. Starting over after a relaxing summer can be challenging, but once you find your rhythm you'll be taking steps towards gaining the interview and eventually closing an offer. Don't try going it alone; seek out ways to get regular support. Hiring a career coach that can help provide guidance, resources, and inspiration can be an excellent way to kick-start your transition. If you do, conduct your due diligence and interview three or more to make sure it's a good fit and identify the one that meets your needs as you develop your strategy.
Summer may be over, but the reality is that other than seasonal employers, business never takes a holiday. You never know when or where your next opportunity might come from, so start now and be prepared to meet it when it shows up.