Thanks for visiting!
W.P. Consulting & Associates is a Comprehensive Career Development and Career Transition Management Service, focused on providing clients with the resources, connections, and opportunities that contribute to a more fulfilling and rewarding career. Our holistic approach takes the whole person into consideration allowing for work/life integration.
We offer the following services in career, job search, and professional development:
Career & Business Exploration
Career Assessment & Identification
Personal Branding & Self Marketing
Value Proposition & Branding for Businesses
Resume & Portfolio Writing
Job Search & Career Transition Strategies
Interview Preparation & Simulations
Social Media & Online Networking
Workshops & Seminars
Labour Market Research & Reports
Outplacement & Internal Career Development Services
Comprehensive Career Transition Management
Look around our website and if you have any comments or questions, please feel free to contact us.
Connecting people with people, resources, and opportunities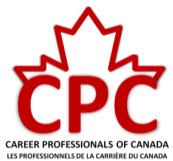 "Partnership" image courtesy of jannoon028 / FreeDigitalPhotos.net